There are an endless amount of gift ideas and apparel that your average outdoors(wo)man would want. You can spend from $5 to $500+ on outdoor gear so here are just a few ideas at different price ranges. 
This is not a sponsored post, these are products that I, or someone I know, truly stand by and love! However, there are affiliate links within this post that I could receive a small commission on if you purchase through these links. We would appreciate it if you purchased through these links for it is how we keep our content free for all readers. Thank you. 
"Free Bread Platter" starts small (and cheap), "Appetizers" are something smaller yet substantial, and the "Entre" is a bigger gift! Can't forget "Dessert"! It is a treat, and the most expensive item on the list.
Free Bread Platter 
This multi functional piece of apparel is a great gift for anyone. They can be used to keep you cool, warm or just to keep your hair out of your face. They come in endless colors, styles, and warmths. They are perfect for anyone!
These socks are a hug for your feet. They are durable and versatile to whatever you may be doing. I've worn them whitewater rafting and I've worn them to class. Pick any pair and they will be quality and you'll have them forever. The ones I have linked above are my favorite every day or hiking socks,here are the same socks for men
Every outdoors(wo)man needs a good multitool in their backpack, car, or pocket. These are so practical and have almost everything and the kitchen sink wrapped into it! A fun gift and so handy to have around!
Appetizer 
Into the Wild
 by Jon Krakauer
An all time must own book for anyone who loves nature. If they haven't read it, they'll want to. If they have read it, they'll want to own it. If they own it, they'll want a second copy. It's fantastic.
Coleman Divide Headlamp- 275 lumens
Similar to a multi tool, everyone should have a quality headlamp to backpack with, change a tire, or have around the house in case someone drops something behind the dresser. Another practical, fun gift that everyone wants and wouldn't mind having two of. This is a gift that you can spend $5 or $50 on, I recommend the one I have linked

.

I have had more expensive ones and this Coleman was actually brighter than my Black Diamond Headlamp ($70).
A nice, lightweight stove is something every backpacker would love to get. This is the one I use and I love it, it is small and boils water faster than my other 2 that I have. You do need a small can of propane with it! I have heard great things about Jetboil Zip Cooking System , they are expensive but a top of the line, quality stove. I have not invested in one because mine works just fine but I have heard great things and they boil water so fast!
Entre
This will be more for people who camp with their car close by because everybody loves a nice grill while camping. This Coleman Grill compacts down to fit in your car but doesn't deprive you of features when you open it all up! A perfect fit.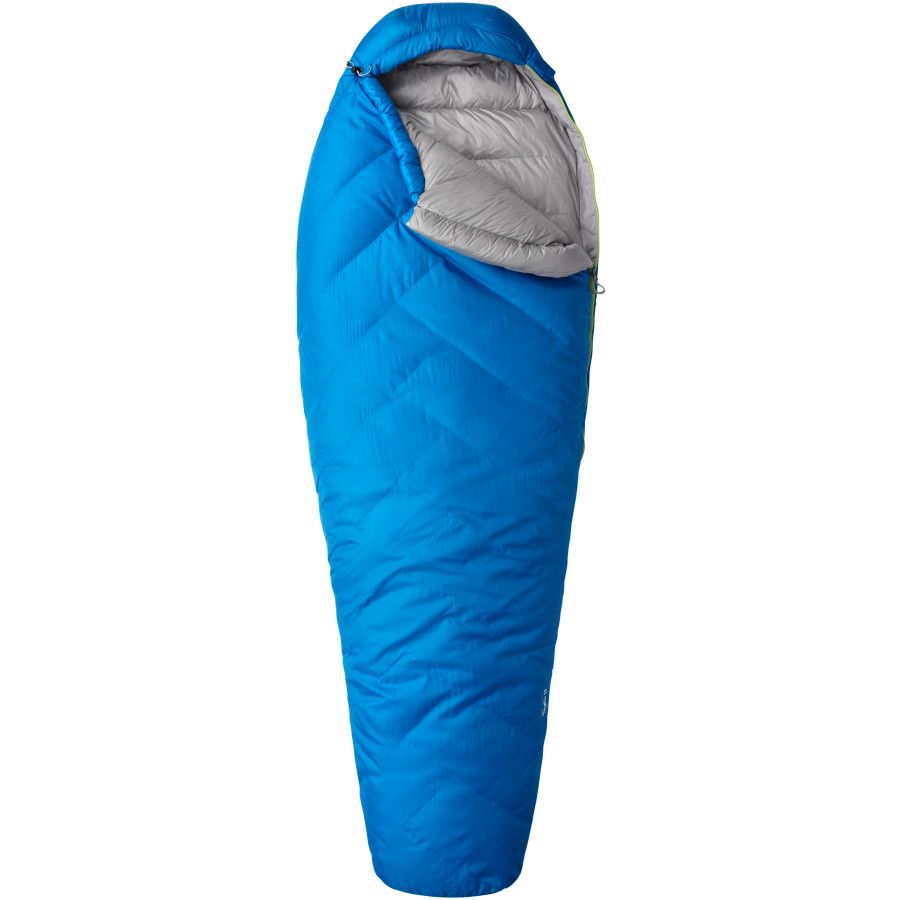 Mountain Hardwear Heratio 15 Sleeping Bag
To keep your backpacking friend warm and cozy on almost any trip they take. I have this sleeping bag and it is my favorite piece of gear I own. It is like sleeping in a pillow and compacts down a ton. I can't say enough about how much I love this bag. This is a woman sized bag, men's equivalent is called the Ratio, clever I know.
Patagonia Nano-Puff Bivy Pullover Jacket
This jacket does not only makes you look legit, it will keep you warm! You can wear it as an insulation layer or as a coat itself. It compacts down and can double as a backpacking pillow. This is a high quality, down jacket that anyone would love. Here is the men's version. 
Dessert
GoPro HERO6 Black
GoPro HERO5 Session
I know the names are getting a bit ridiculous but the GoPro is a well trusted brand that makes amazing adventure cameras. The GoPro HERO5 Session will be smaller and cheaper but with fewer features than the GoPro HERO6 Black. In my mind, some of the features are not deal breakers but the Hero Black 6 takes higher quality pictures and video and has voice command. These cameras are nice for any kind of adventure from a day hike to whitewater rafting to documenting a camping trip. They are versatile, durable, and extremely high quality.
You can also look at Outdoor Magazine, they have some unique gift ideas for a lot of different demographics.
These are just some ideas for what you can buy this holiday or birthday season! None of these are sponsored items, they are true favorites in my collection or in the collection of people I trust. However, this post does include affiliate links that I could make a commission off of, this is how we keep all of the information free to our readers. We would greatly appreciate it if you purchased through these link! Thank you!
As always, if you have any questions about products or have suggestions, feel free to comment or email me at contactgreenforester@gmail.com.
Check out some gift giving ideas for your favorite Health or Sustainable Living Junkie!
Have a great day and happy gift giving!
Own Less. Live More. Love Lots. Explore.